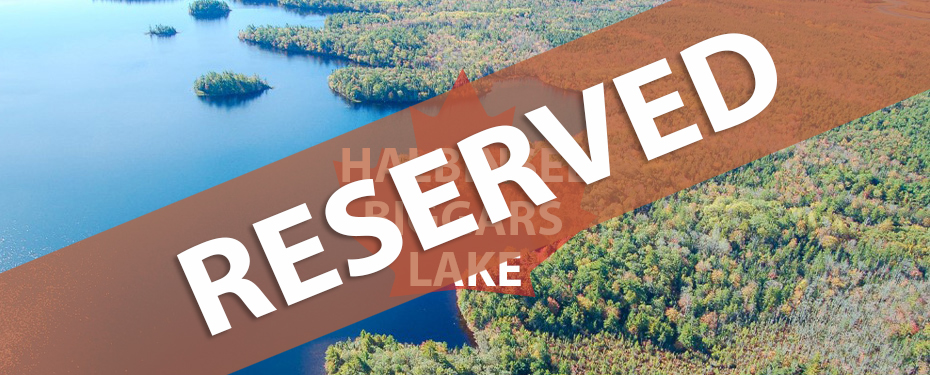 Exclusive HALF ISLAND at the BIGGARS LAKE – there's no better way
You are looking for a good investment in land with a unique building site for your holiday home. Our peninsula captivates with a natural elevation (approx. 10m above sea level) in the middle of the property, which offers a perfect building site. The terrain slopes down to all sides and allows a view over the entire lake and the hinterland. The whole plot is covered with a very beautiful mixed forest.
With 140.000m² and over 330m of lakefront there is enough space. If you need more peace and distance to your neighbours, you could also purchase the south and north adjoining lake plots. The property is already developed with a road. The power line will be laid until summer 2020. The distance to Yarmouth, the southernmost city of Nova Scotia, is only about 20 minutes by car. Biggars Lake has a length of about 2500m and a depth of up to 10m. Through several inlets and an outlet the lake is also connected to other waters.
Fully developed peninsulas in this form are also rare in Nova Scotia and therefore a good investment with a high increase in value.
Sold
Here is a piture gallery compiled of numerous impressions of the property:
View this area on Google Maps: